About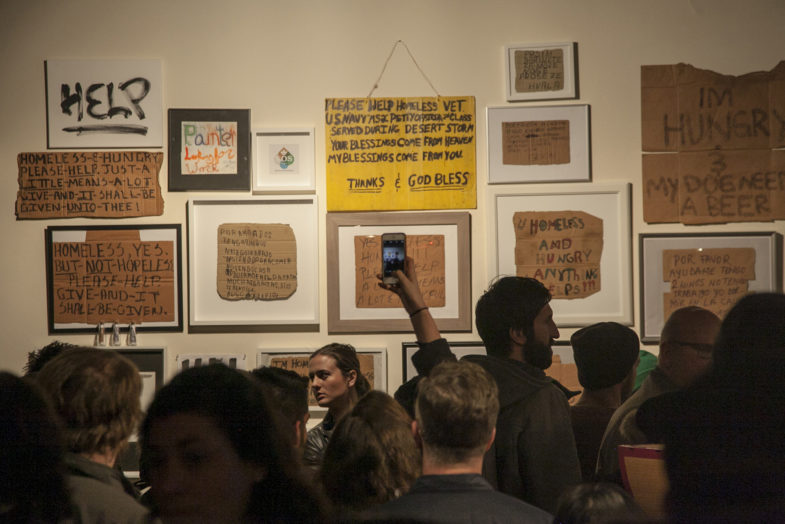 Many of us are affected by the current financial situation, and for some of us, the first time we've had to think about making ends meet. The Streets Of Sadness effort attempts to shed light on those who've had it bad for a long time. These signs tell a heartbreaking story of each individual's life, all encapsulated into a cheap little cardboard message. Contribute to this effort by submitting and be sure to follow us on Twitter.
You can donate via PayPal here
The donations.
100% of every donation will be given to a selected homeless shelter at the end of each year.
The signs.
In a nut shell, we purchase the signs from the homeless on the streets, (it's your call as to how much to offer for them). We then post them on this site with the hopes of eventually having a gallery showing showcasing the hardships on the streets of the world via these small but powerful cardboard messages.
What we need from you is help getting the signs. (and we need the originals for the gallery show, just mail them to the address below). There are two locations for shipping, and they are…
in the USA…
Streets of Sadness
c/o Segura Inc.
SOS PROJECT
1110 North Milwaukee Avenue
Chicago, Illinois 60642 usa
in Europe…
Joaquim Massana
c/o Petit Comite
SOS PROJECT
Carrer Perill 43 Baixos
08012 Barcelona, Spain
Please email a high-res scan, or photo (on a white background) in advance to submit. We want them from all over the world, so help us show that the problem is global.